Welcome to
The Community Garden Club at Wayne
Wayne, Pennsylvania
We meet on the first Thursday of the month from September to June.
Please note:
While the Radnor Library is closed for renovations we will meet at
Christ Church, Ithan, 536 Conestoga Rd., Villanova, PA
The meet and greet starts at 6:30 and the program begins at 7:00.
Everyone is welcome!

The Community Garden Club at Wayne turned 70 years old this past spring. Read a bit about our history and see some older pictures of our activities on the "recent events" page.



​

******2017-2018******




​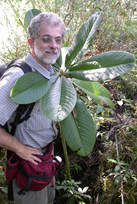 ​
(Sunday, September 17, 2017
Guided tour of Bartram's House and Garden
This trip has been postponed until the spring. Watch for updates.)
Sunday, September 17, 2017
Sixth Active Aging Celebration.
Location: Wayne Senior Center, 108 Station Rd, Wayne. Club horticulture exhibit and information will be displayed. Coordinated by Sharon Simson with Katie Redmond of the Senior Center.
Sunday, September 24, 2017, 1 pm
Butterfly Garden: Putting it to Bed
.
Location: the Radnor Trail by the Wayne Art Center,
413 Maplewood Ave, Wayne, PA 19087.
September 15- October 1
2017 Radnor Township Beautification Award.
The Club has been invited to serve as judges. The purpose of the program is to recognize residents and businesses who have taken exceptional care of their homes and businesses and whose extra effort into the exterior beautification of their property is well evidenced. Coordinated by Jini Loos and Jane Giovanis with Robert Zienkowski and Jennifer Destefano of the Township.
​
Thursday, October 5, 2017
Jenkins Arboretum: A Love Story
Dr. Harold Sweetman, Executive Director of Jenkins Arboretum
Come learn about the original love story that ultimately lead to the creation of Jenkins Arboretum & Gardens. This slide show lecture is based on the 40th anniversary publication of a retrospective book titled – The Blossoming of a Dream: A Love story. Lawrence and Elisabeth Jenkins fell in love while Elizabeth was on holiday in England. Their home was constructed in 1928 and the property remained largely undisturbed woodland until plans were made to create a new public garden upon their death. It was Mrs. Jenkins love of gardens, birds, and nature that ultimately led to the creation in 1976 of the Arboretum & Gardens the public enjoys today.
The love of horticulture and nature continued as the new public garden was developed by Leonard Sweetman, the first director, and his successor for the past 31 years, Harold Sweetman, thus maintaining a dedicated continuity of vision.

The Philadelphia area is America's Garden Capital with more public gardens than anywhere else in the United States. Jenkins is one of the newer gardens and uniquely compliments the other area gardens.
Today Jenkins Arboretum & Gardens is truly a "Garden for All Seasons" and continues to serve the community with tranquil woodlands and a world-class botanical garden. Jenkins is welcoming to all with a free admission and open public access 365 days a year.
Dr. Harold Sweetman has been Executive Director since 1986 and has dug, planted, pruned, weeded, propagated, lectured , written grants, grown the endowment and continues to oversee the continued development of the gardens with talented staff, volunteers, and a supportive board of directors.
Thursday, November 2, 2017
Audubon at Home

Steven Saffier of the Audubon Society
Learn how to attract birds to your neighborhood. Whether you have a yard, a balcony, or just a window, you can help and view birds! Creating a healthy habitat for wildlife creates a healthy home for us too!
Saturday, December 9, 2017, 10 am – 11 am
Annual Holiday Decorations
at the offices of the old Radnor Library. Location: 167 W. Lancaster Ave, Wayne
Wednesday, December 6, 2017 at 6:30 pm
Annual Holiday Dinner and Auction
Supports the Club's many community service projects.
Location:
Overbrook Golf Club, 99 Godfrey Rd, Villanova. Members and their guests only.
Thursday, February 1, 2018
Shade Gardening

Jenny Rose Carey, the Director of Meadowbrook Farm of the Pennsylvania Horticultural Society
Co-sponsored by the Radnor Memorial Library
Thursday, March 1, 2018
Eat More Mushrooms

Tina Ellor, Mycologist/Technical Director of Phillips Mushroom Farms at Kennett Square
Tina will enlighten us on the growing of mushrooms and their nutritional value to our diet. Samples of the many types of mushrooms grown at Phillips will be shared with the club.
Wednesday, April 4, 2018
Stoneleigh: A Natural Garden
Ethan Kauffman, the Director of Stoneleigh
Co-sponsored by Wayne Woods Garden Club
Robert's Elementary School, 889 Croton Rd, Wayne.
Friday, April 6, 2018, 1 pm – 3 pm
Spring Pot 'em Up.
Bring gloves and trowels to prepare member's treasures for the Annual Plant Sale. Location: Betty Mackey's garden
Thursday, May 3, 2018
The Deutsche Bundesgartenschau
, International Garden Festival in Germany
Sharon Richardson
Sharon has attended two shows and will discuss the history and special displays
Sunday, May 6, 2018, 1 pm
Butterfly Garden: Waking it Up
. Location: the Radnor Trail by the Wayne Art Center, 413 Maplewood Ave, Wayne, PA 19087
Monday, May 28, 2018
Annual Wayne Memorial Day Parade
. Wear your red, white and blue. Location: Line up at the Radnor Financial Center, 150 N Radnor Chester Rd, Radnor at 9:15 for a parade on Lancaster Avenue through downtown Wayne
Spring 2018
History of the Community Garden Club at Wayne
presented at the expanded Radnor Memorial Library, 167 W Lancaster Ave, Wayne by Evie Giegerich, the Club Historian, in consultation with Anny Laepple and Pam Sedor of the Library
COMMUNITY SERVICE ACTIVITIES
2017 Radnor Township Beautification Award
Sixth Active Aging Celebration at Wayne Senior Center
Sixth Active Aging Celebration.
Plantings at Wayne Senior Cente
r
250
th
Anniversary of Laurel Hill Mansion
Butterfly Garden by the Wayne Arts Center
Annual Holiday Decorations at the old Radnor Memorial Library
Spring Pot 'em Up
Arbor Day at Jenkins Arboretum
Annual Plant and Bake Sale
Annual Wayne Memorial Day Parade
Community Garden Club at Wayne exhibit at Radnor Memorial Library
​
​
---