Congratulations to Toni DeGeorge and Jane and Matt Golas!
Blue ribbon at the Philadelphia Flower Show
​March, 2018

Eat More Mushrooms
March 2018 Program

In this month's fascinating program, Tina Ellor, Mycologist/Technical Director of Phillips Mushroom Farms in Kennett Square talked about growing mushrooms and their nutritional value to our diet. Who knew puff mushrooms were so good for memory?We went home with hearty bags of fresh mushrooms, many useful brochures and recipes, and mushroom decorations.


​Glorious Shade
February 2018 Program
The Annual Plant Sale
Late April, 2017



​Congratulations to Toni DeGeorge and Jane Golas!
First Prize in the Windowsill Division
at the Philadelphia Flower Show, 2017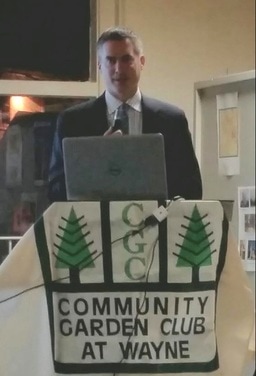 ---


​A Trip Down Memory Lane
Thanks to Sam Horsey for his photographs
2007
The pot 'em up and the Plant Sale
The Memorial Day Parade
The Holiday Party

​2010-2011
The Plant Sale Pot 'Em Up and the Spring Field Trip to Morris Arboretum

And Some More Pictorial History from Debbie Dooling


​The Wayne Senior Center Fall 2016

Thanks to Toni DeGeorge, the Wayne Senior Center has beautiful new fall decorations by its front door. Fall 2016
---
Sprucing Up the Bird and Butterfly Garden
May 2016
We had a fun time cleaning up and planting new shade-loving additions to the garden. A number of people stopped and told us how much they enjoyed looking at the garden or resting on the benches, but what was really special was when we were joined by two children who were curious about what we were planting and eager to lend us a hand. Thanks to William and his sister for all their help braiding, digging, and planting. We also hung new bird houses including one by gourd specialist, Doug Dooling. Remember that wonderful program he gave on making birdhouses from gourds?



​Our Memorial Day Parade Contingent, 2016


​Another Great Plant Sale!
May, 2016

I
n spite of the gray misty day,the garden treasures went quickly and everyone enjoyed a delicious array of baked goods.
The Arbor Day Luncheon at Jenkins Arboretum

April, 2016

---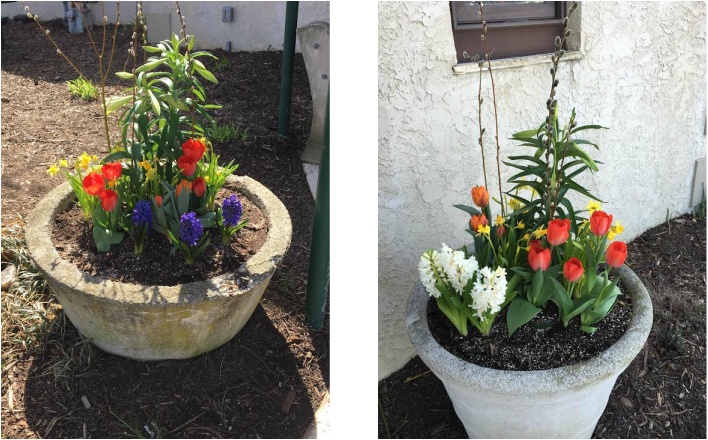 ---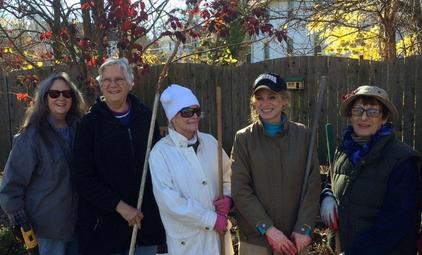 ---


Decorating Laurel Hill Late November, 2015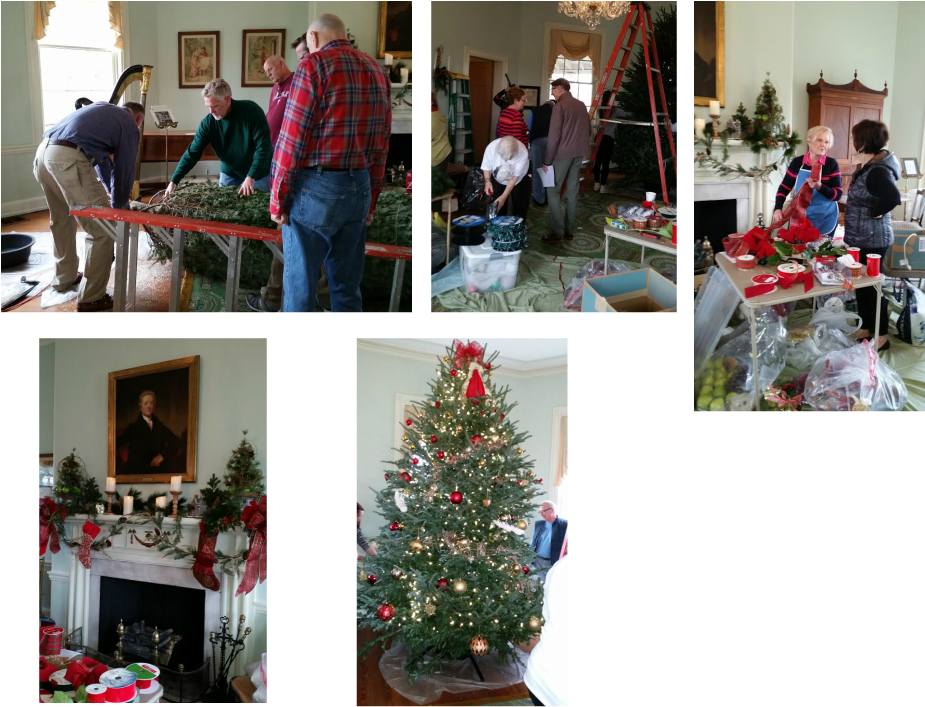 ---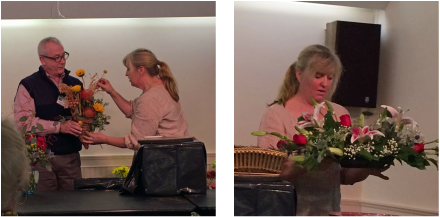 ---
Planting Mums in the Bird and Butterfly Garden
September, 2015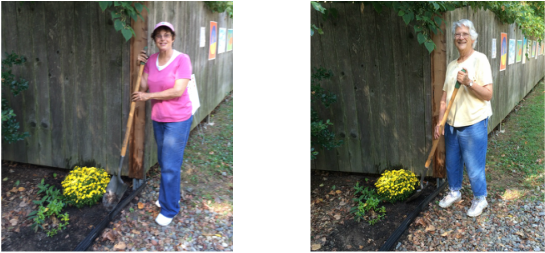 ---
A Visit to Strawberry Mansion, 2015
Our final event of this year was a glorious trip to Strawberry Mansion with Tyson Gardner as our guide. Our private tour took us from top to bottom – literally – and Tyson, as usual, was filled with fascinating facts about the house and times. Afterwards, we enjoyed a picnic lunch on the grounds. For a video of the tour, click on this link. [strawberry-villa]


At the Memorial Day Parade in Wayne, 2015






---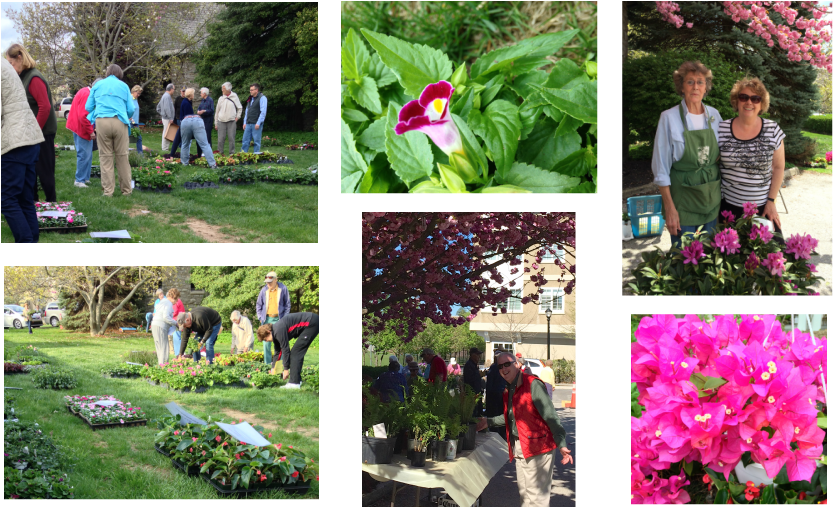 ---
The Spring Pot 'Em Up
Arbor Day at Jenkins Arboretum, 2015

---



Decorating the Holiday Tree at the Radnor Memorial Library, December 2014

---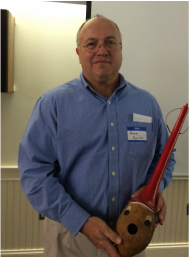 ---
Some Garden Club Projects, Fall, 2014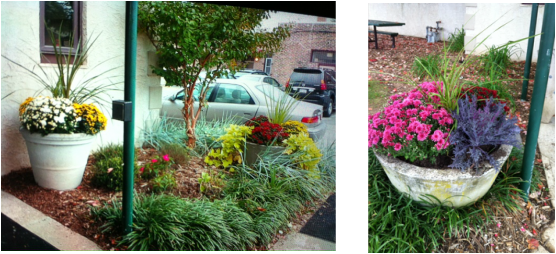 ---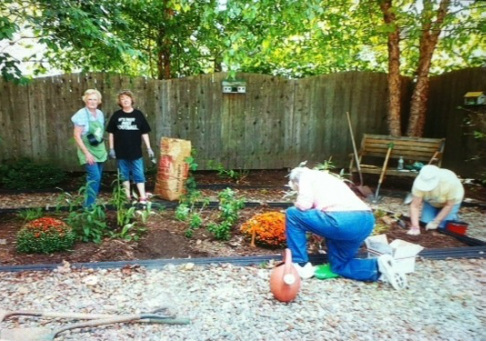 ---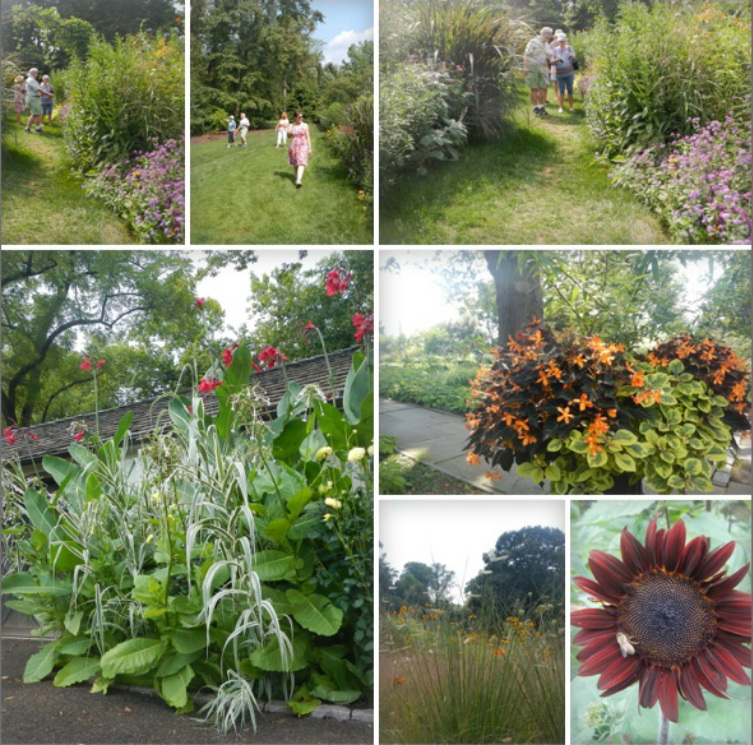 ---
---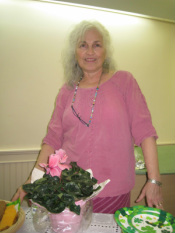 ---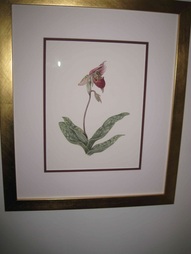 ---


---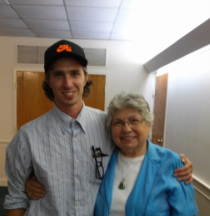 ---
Mike McGrath Shares Eggshells and Tomato Tips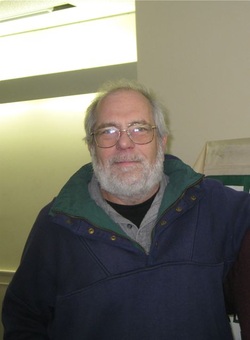 ---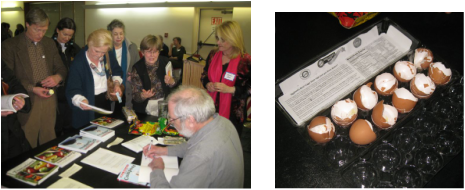 ---




---
Town Manager's Beautification Awards Presented
In December...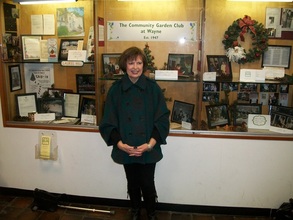 ---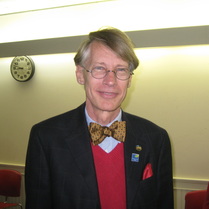 ---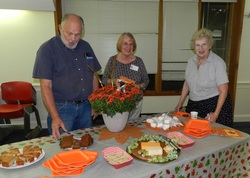 ---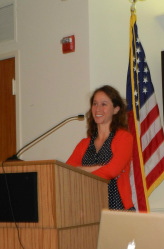 ---
New Fall Planters Decorate the Wayne Senior Center
Thanks to Toni DeGeorge for her hard work and artistic sense.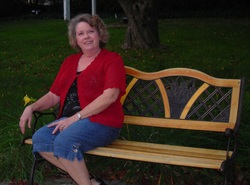 ---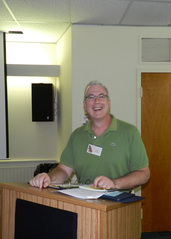 ---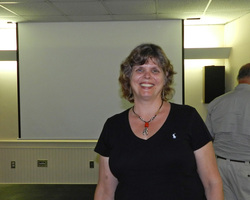 ---



Our June Visit to Chanticleer
On a beautiful day in June we took our annual field trip locally to Chanticleer Gardens. The gardens were bursting with alum, hydrangea and wild flowers; even some of the water lilies were starting to bloom. Not only did we hear about the history of Chanticleer and see the new plantings and changes to the garden, but we were also invited inside to see the main house. Very spectacular. Afterwards, several of us found shady spots to enjoy the picnic lunches we'd brought.


The Community Garden Club is a proud supporter of the annual
Wayne Memorial Day Parade.

Laurel Hill Mansion - December 2011
Garden Club Beautifies Wayne Senior Center - April 9, 2011
Fall Pot-'em-Up was held on Columbus Day - October 11, 2010
Community Service Project held Saturday, September 18, 2010
Garden Club Beautifies New Wayne Train Station
and Wayne Senior Center, Summer 2010
Wayne Train Station Dedication June 2010
Annual Plant Sale is held each May
Jenkins Arboretum in Bloom - Celebrating Arbor Day
Holiday Tree Decorating at Radnor Memorial Library
Holiday Dinner Party held annually at Overbrook Golf Club